JILLANNE's Art Cards are printed on recycled paper.
Cards size: 4.25"x5.5"
Each pack contains 8 cards and envelopes.

Prices shown are retail.
Wholesale clients please email: JA@JILLANNE.com .


Orders of more than $50 placed before November 15, 2018 will receive a free pack of cards!
Domestic US orders for more than $100.00 receive FREE SHIPPING and free cards.
International orders pay shipping and also receive free cards.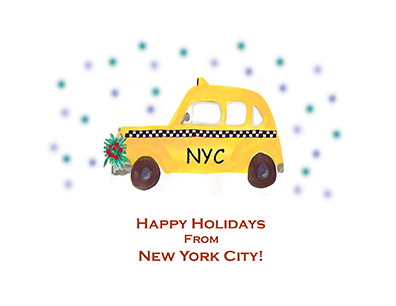 Designs & Illustrations copyright JillAnne 1998-2018 - All rights reserved.

JILLANNE established her company 'JILLANNE' in 1998. The initial cards were hand-painted in a square off 49th Street and 8th Avenue in New York City. JillAnne has lived in many wonderful places and with her training as a NYC actor, she is able to tap into each community and its needs. Her designs and sayings have a way of touching the heart in a large, yet simple way. Originally, her company started with 6 hand-painted card designs, JILLANNE now has over 1,000 designs to choose from as well and calendars.

JILLANNE's ability to go to the core of the heart and soul with lightness has allowed many clients to express themselves through her custom designs.

JILLANNE's greeting cards, calendars and designs are carried by many boutique shops and bookstores. Ask your local shop to carry JillAnne cards.

all designs and sayings copyright 1998-2018 JILLANNE