Since 1999
Cards . Calendars . Custom Designs . Original Art

Note: The Studio will be closed from December 19, 2022 through Jan 3, 2023. All orders received during those dates will be processed promptly on January 3, 2023.
Season's Greetings and Happy New Year!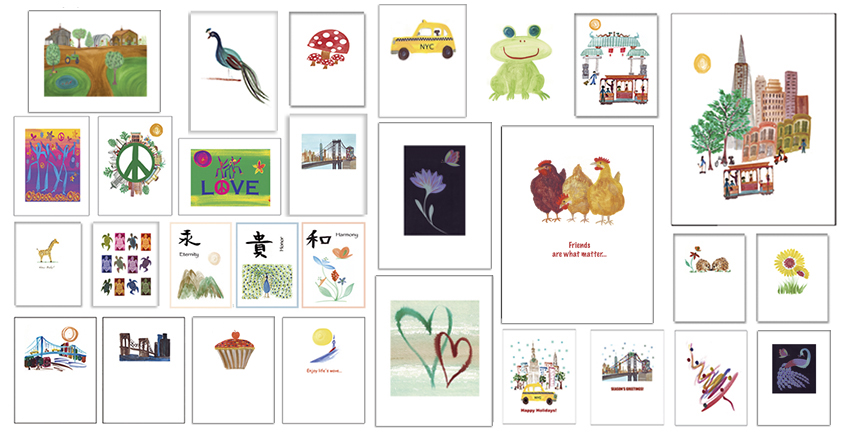 JillAnne has been creating beautiful, whimsical greeting cards and calendars since 1999.
JillAnne established her company 'JILLANNE' in 1999 and has traveled the world to bring inspiration from all aspects of life to her work. Her designs and sayings have a way of touching the heart in a large, yet simple way. Her ability to go to the core of the heart and soul with lightness has allowed many clients to express themselves through her custom designs and original artwork.
All of the manufacturing is done in her studio using recycled paper and packaging.
Email: JA@JillAnne.com
Toll Free: 877-545-5266
Custom designs and originals available for purchase.

No solicitations please.
All designs, images and sayings copyright 1998-2022 JillAnne - all rights reserved.